Fuel Insights, a division of BRAVETech, designs and builds modern cloud-based and IoT solutions that cost effectively meet the needs of the oil and gas industry. Providing actionable insights to increase efficiency, competitiveness, and customer experience.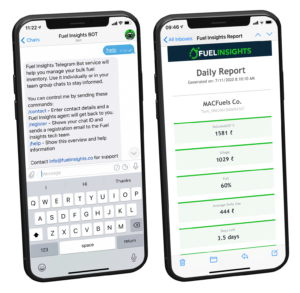 With innovative industrial IoT technology and powerful cloud processing, Fuel Insights gives you the power of knowing exactly what is happening in the field and helps you to manage your inventory and systems more effectively, to reliably supply the demand.
Providing realtime access to important information around the supply and storage of bulk fuels, with detailed analytics. By interpreting Big Data allows for more informed, pro-active decisions to be made for future supply and sales and ultimately optimise the operations of any business.